6:53 pm
[clarissa]

NOBODY HAS UPDATED THIS COMMUNITY FOR 5 WEEKS!! WTF IS UP WITH THAT, PEOPLE!! D: YOU ALL SHOULD BE VERY ASHAMED. >:[
ANYWAY, I'VE COME HERE TO SCARE YOU ALL WITH HIDEOUS LOOKING POKEMON FIGURES!
(
MORE UNDER THE CUT LOL
Collapse
)
Current Mood:
crazy
9:52 am
[garrus]

WUT
YESTERDAY IN PEARL I FOUGHT THIS COWGIRL WITH 5 BIDOOFS.
WHAT THE BIDOOF?!
FIVE?!
IT WAS SCARY. ):
3:50 pm
[garrus]

9:51 am
[ignored_tears]

IT HAD TO BE SAID.
I HATE THESE POKEMONS. THEY'RE NOT DAMN POKEMONS, THEY'RE
PIMPLY DINOSAURS
. ALSO, THEY WERE THE FIRST POKEMONS THAT ACTUALLY HAD FEMALE/MALE SEXES. WTF YOU SICK JESUS. IT WASN'T FAIR TO THE OTHER POKEMONS, BECAUSE THE OTHER POKEMONS HAD TO ALL BE GAY WHILE THESE TWO WERE GETTIN' SOME FINE ASS HETERO BOOTEH, WHICH IS HAWT FOR A WHILE, BUT THEN YOU CAN'T SIT ANYMORE, AND THAT MAKES IT HARD TO BATTLE AND LIEK STUFF YO.
DIE IN A FIRE NIDO-HOS DIE DIE!
>:(((
10:09 pm
[garrus]

1:51 am
[bijarr]

STOP RIGHT THERE
POSTING BECAUSE AEROSTATI SAID SO

OH GOD WHAT'S WRONG WITH ME

Current Mood:
POKEMONMONMON
3:57 pm
[ignored_tears]

PIMP MY BIDOOF.
HIS BIDOOF-A-DOOF BRINGS ALL DE HOS TO THE YARD. HOLLA.
2:53 pm
[domestik]

AM I GETTING THIS RIGHT?
I HAD TO JOIN. BECAUSE I HAVE MY HOMEMADE POKE-CUISINE TO SHARE WITH YOU ALL, PAULA DEEN APPROVED.
I'M SORRY IF I SOMEHOW GOT THE CONTENT FOR THIS COMMUNITY WRONG?!?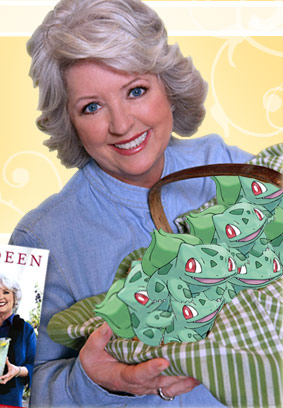 Y/N? W/BUTTER BISCUITS?
P.S.
(
WHAT THE BIDOOF?!
Collapse
)
4:22 pm
[rupturing]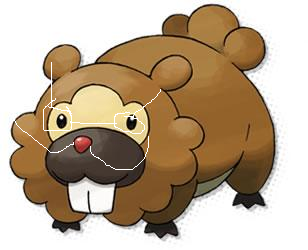 MY BIDOOF IS BETTER THAN
discover
'S. IT'S SO OBVIOUS.
Current Mood:
anxious
10:17 pm
[niwakaame]

JAMES ISN'T UNDERAGE OKAY. RIGHT? RIGHT?
ALSO WHERE DID HE HIDE HIS BOOBS FOR ALL THIS TIME.
DAMN RIGHT I'LL TRADE YOU IN MY YARD.
1:04 pm
[ignored_tears]

OMG PIKACHU GIMME UR AUTOGRAPHZ
I REALLY,
REALLY
WANT TO DROP THIS INTO A BOWL OF JELLO AND WATCH IT TRY TO SWIM OUT.
WRRRRRRRRRRRRRRRRRY?
2:36 pm
[garrus]

http://houyokusen.com/tmp/377178_pokemon.swf
MAGIKARP USE HYPER BEAM! WELL WTF DO YOU MEAN YOU DON'T HAVE HYPER BEAM--JUST USE SPLASH ATTACK! )x
12:20 pm
[ex_discover]

BIDOOOOOOOOOOF.

BIDOOOOOOOOOOOOOOOOOOOOOF.